How the Immune Health Dietary Supplements Market is Changing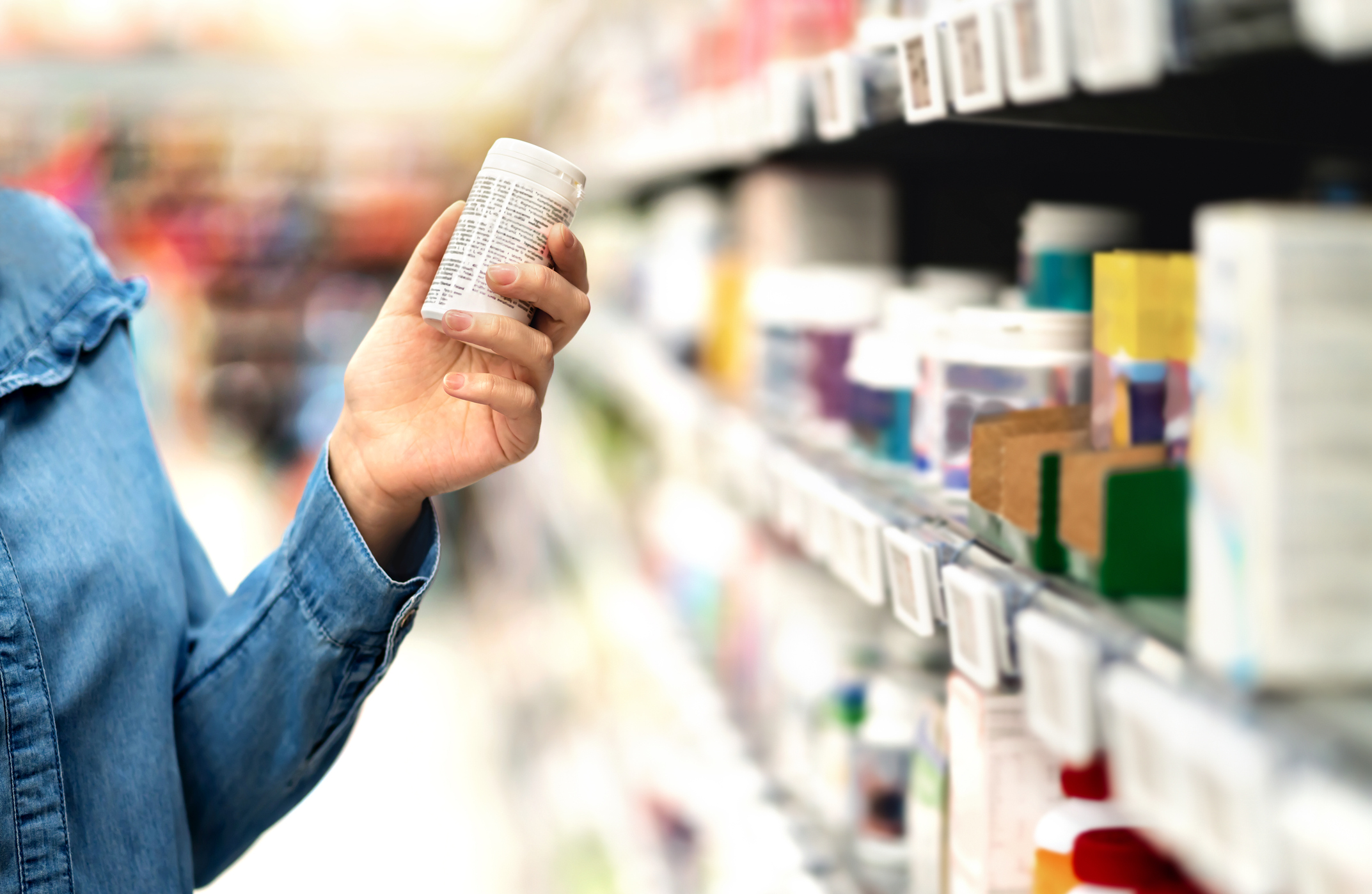 As consumers continue to deepen their understanding of the importance of immune health on overall wellbeing, the global immune health supplements market highlights growing demand. According to a 2021 joint FMCG Gurus-Kerry webinar, 75% of global consumers say that they are making greater attempts to lead a healthy lifestyle, and that they recognize that all aspects of health are interlinked—especially maintaining immune health.  In fact, a 2020 survey from Innova reports that more than a quarter of global consumers said they are now taking more supplements to support their immune health.
Although initially driven by the pandemic, consistent growth over the last few years indicates that consumers are fully integrating immune system support into their overall lifestyle.
Nutrition Business Journal cites 2020 as the strongest year for supplements in nearly 3 decades, with growth at 14.5%, up from earlier projections of 12.1%, adding $7 billion in sales and building a market now estimated at $55.7 billion USD.
The holistic approach to health is resulting in the search for functional products that help address a variety of need states simultaneously. With growing demand comes the opportunity for manufacturers to create supplements that meet the needs of consumers. In an expanding market, product differentiation is key, and is reflected in emerging trends in immune health supplements, including:
Innovative formats often targeted to specific age groups or lifestyles
Supplements that address need states related to immune health, like support for mental well-being and energy
Transparency of ingredients used to formulate immune health products
Trend 1: Innovative formats for all ages and lifestyles.
Among most age groups, a desire to appreciate and improve upon quality of life became more evident, as consumers across major demographic groups continued to proactively focus on supplements to support their immune health. Supplement manufacturers have responded in kind, with products and formats designed for specific age groups and lifestyles.
Baby Boomers: living better longer.
Baby Boomers, adults who came of age in the midst of the "Me generation" of the 1960s and 70s, have often been associated with a sense of being forever young. Thanks to medical advances and increased awareness of the role of self-care over their lifetimes,  Boomers strive to maintain their healthy lifestyles as they age.
Among older adults, age-related declines in immunity are a primary concern. While healthy living practices go a long way to keeping older adults healthy, adding supplements can help support the body's natural defenses.
Immune health supplements that resonate.
GERIA PLUS Defense® with Wellmune® helps support immunity, especially in older populations.
Generation X and Millennials: self-care and beyond.
Generation X consumers, ranging in age from 40s –50s, and Millennials, in their mid-20s – 30s, like their elders, tend to place a premium on maintaining health as well. Innova reports that more than a third of consumers in this age group are now expressing increased concern over their immune health. These consumers are looking to take a more proactive approach to their overall health and diets to stave off the threat of disease and illness later in life– even if they consider themselves healthy now.
Immune health supplements that resonate.
Formats like sachets with Wellmune for mixing into beverages are a great way for busy consumers to support their immune health.
Natreve Immune Strength stick packs with Wellmune offers immune health support in a convenient format.
Parents: Keeping kids healthy.
Among the many ways parents try to help keep kids healthy is complementing their diets with the added benefit of a daily supplement that supports immune health. Although often positioned towards children, increasingly, both parents and their children have sought supplements in a palatable format like gummies.
Since 2019, product launches in women's categories have been keeping pace with launches of products for children, Innova reports.
In the botanical supplements space, Innova notes that launches of gummies have increased by 10% over the last 5 years, ending in 2020.
Immune health supplements that resonate.
With children's health top-of-mind, parents are turning to gummies as a convenient and flavorful way to help provide immune support.
Immunolicious children's health gummies
Trend 2: Benefits complementary to immune health.
Being proactive also means meeting benefit needs. Kerry's 2021 survey found that consumers are looking for core benefits from functional products. When respondents were presented with a list of health areas and asked which were reasons for buying healthy lifestyle products, globally nearly six in ten (58%) chose immune system support, 46% chose bones and joints, 43% chose digestive health, 40% chose heart health and 39% chose improved energy.
Immune health remains the number-one benefit consumers seek from supplements, according to Innova. But interest is also strong in other need states related to immune health, with support for mood and energy in second and third place.
Innova also reports that interest in a variety of benefits includes products formulated with ashwagandha (+59% CAGR 2016-2020) and  elderberry (+58%).  In addition, Yeast beta glucans stand out as an example of an immune-supporting ingredient that can be formulated in a standalone product or combined with other ingredients that  provide multiple benefits. Kerry's 2021 research found that more than half (55%) of global consumers surveyed also recognize support for immune health as a top benefit associated with Wellmune.
Immune health supplements that resonate.
HaskaPower™ Immunity and Immunity Plus capsules with antioxidant superfruits and Wellmune for immune support.
Trend 3: Loyalty and trust.
Because shopping has become less of a leisurely activity and is now more centered on obtaining the essentials, consumers are relying on brand reputation when choosing healthy lifestyle products. Consumers want brands and retailers to act in a responsible manner by being transparent about their products' efficacy.  While transparency is important to all consumers, Generation Z and Millennials are particularly interested in aligning their health goals with formats like supplements that are positioned squarely on trust.
The growing focus on trust has increased the burden of responsibility on manufacturers. Manufacturers can enhance and build on their brand reputation by formulating with science-backed ingredients that help consumers make the best choices for their immune-health needs. Kerry's research notes that almost half of consumers say that they would be more likely to buy immune supporting products if they contained a branded health ingredient.
Kerry's research also shows that believability of claims and uniqueness of a product are important to consumers. Globally, nearly 95% of consumers in some regions say that descriptions of Wellmune are completely or somewhat believable. Wellmune helps manufacturers create transparency in their food, beverage, and supplement products with its well-researched yeast beta glucan.
Sources:
FMCG GURUS-Kerry joint webinar: Responding to the growing needs of the immune and digestive health consumer in an ever-changing environment, June 2021
Nutrition Business Journal, Supplements' time to shine, April 2021
Innova Lifestyle & Attitudes Survey, 2020
Innova Market Insights, Trends Insider, In Tune with Immune, 2021
Innova Market Insights, 2021